29 Jan

Posted By
0 Comment(s)
1082 View(s)
Hong Kong
Running from now until February 28 2021, DCITM Solo Exhibition "Hugger Fuku Town" at STREAMS Gallery Hong Kong reminisces about the sweetness in everyone's childhood with retro candy store installation. It features an exclusive collection of limited edition Giclée prints and art toys which hauntingly explored the colourful artistry of DCITM.
Hugger Fuku Bear has been reinterpreted into many different forms by more than 20 local artists.
Each unique handmade custom art piece surprises you the limitless of art and demonstrates the versatility of Hugger Fuku Bear could be.
STREAMS and DCITM have specially co-created an exclusive version of Hugger Fuku in giant size of 42 cm height for this exhibition. Another highlight of this show is the Fuku Gummy corner which visitors can freshly custom their own gummy bear.
Let's check out the installation and the adorable Hugger Fuku in this exhibition

Exhibition Dates: 2021.1.29 Fri. - 2021.2.28 Sun.

Venue: @streamsgallery

Location : RM612 6/F, Elite IND Centre, No.883 Cheung Sha Wan Road, Lai Chi Kok, Kowloon HK

Opening Hours: Tue - Sun 13:00 - 19:00 (Close on every Monday&Public Holidays)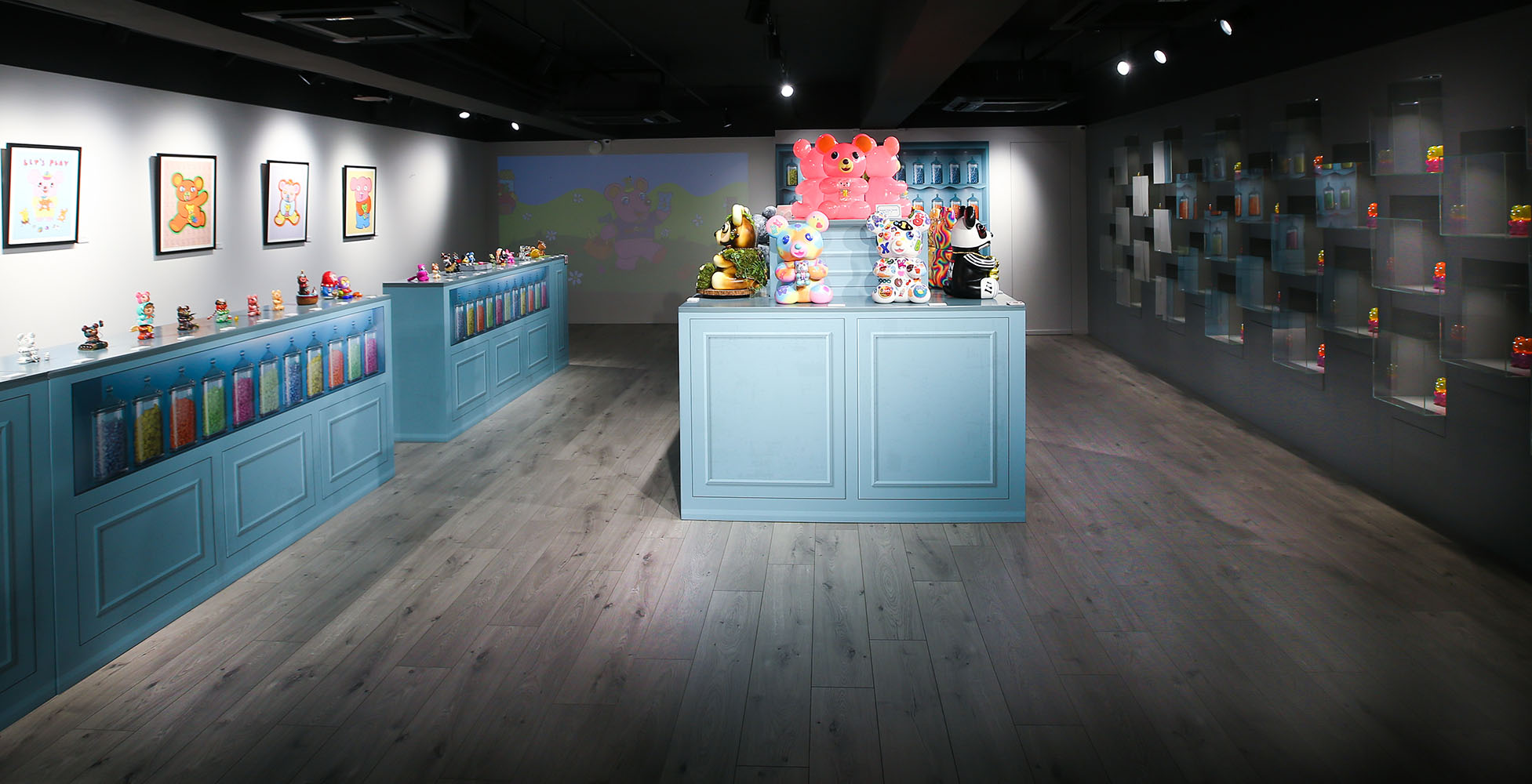 ---